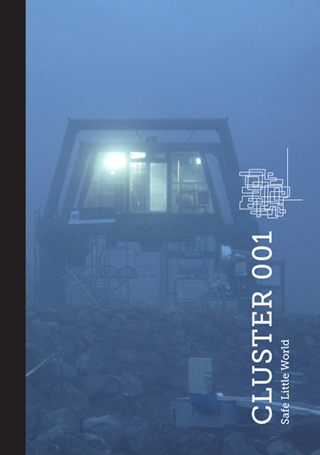 The second in the Safe Little World Monograph series, Cluster 001 by Andrew Killick is a flashback, a time-travel back to the roots of the Safe Little World concept.
This book revisits a piece that was exhibited in 2011, consisting of a cluster of 23 photography-based images created over the 12 years between 1999 and the year of exhibition – giving the project a total history of 21 years. The images are expanded and supported by original writing and a collection of quotes that examine, echo and connect with the Safe Little World theme.
An exploration of the world and worlds we create and inhabit. Click here to view sample pages.
Purchase via PayPal by clicking the button below (no PayPal account required) (NZ$), and/or click on the support button to subscribe to the Safe Little World Monograph series via Patreon (US$).
Cluster 001 (SLWM2)
148 x 210 mm, softcover, cloth tape bound
60 pages, including 24 high quality full colour pages
ISBN 9780995118928
NZ$25.00 (inc postage worldwide)
A hardcover special edition (ISBN 9780995118935 SLWM2S) printed on uncoated stock is available from Book Depository and Amazon.